Exercise Studio - The Vale of Pewsey, Wiltshire
The amazing antidote to workout boredom
The exercise method that really works
Designed to achieve a lean, supple and toned body, LotteBerk® exercises will help you improve your curves. Created over 60 years ago by the German dancer, Lotte Berk, the moves are based on modern dance, yoga and physiotherapy.
The Lotte Berk Method has been called the ultimate body transformation system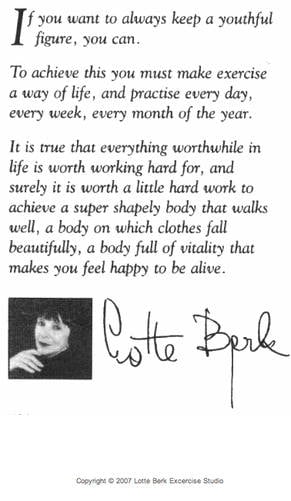 "If you want to keep a youthful figure forever, you can"