Exercise Studio - The Vale of Pewsey, Wiltshire
The Method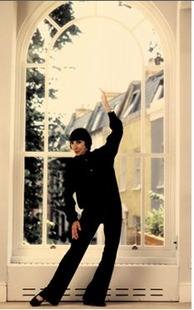 Lotte Berk was a modern dancer performing in Berlin in the 1930s. She and her husband left Germany under the threat of growing Nazism in 1935 and came to England She first danced with the Ballet Rambert and then spent the next 20 years dancing at Covent Garden, Glyndebourne, Edinburgh and venues up and down the country. After an injury, which prevented her from dancing, she designed her exercises with the help of an osteopath to keep her taut dancer's figure and suppleness and core fitness.
She opened a basement studio in 1959 in Manchester Street, London where her clients including famous names such as Joan Collins, Britt Ekland, Edina Ronay, Barbara Streisand, groaned their way to lean, taut contours via her exercise method of tiny muscle movements.
The exercises are based on modern ballet, yoga and orthopaedic movements with an emphasis on toning up every muscle of the body. The warming up session includes stretching and exercising the spine, hips, shoulders, bust and neck and is then followed by specific exercises for areas such as the legs, thighs, stomach, bottom and instep. Many of the leg exercises are done using the ballet barre, which helps with balance and enables you to complete moves you couldn't do unaided. During the hour-long workout, using the ballet barre for support, major muscle groups are sequentially targeted with small repetitive movements alternating between the front and the back of the body, so that one side is always stretching while the other side is toning. This design creates a graceful, dancer-like body that is at the same time lean and defined. The LotteBerk Method also strengthens core muscles, stabilizes joints, and improves posture.
The exercises are done to fun, lively music, which help give that feel good factor.
Lotte said" Your body is like a violin; the muscles must be kept in tune and used every day, every week, every month. And it is never too late to start.